People adapt really fast, and yesterdays opportunities in the marketplace are todays necessities.
The article Researchers help define next-generation social networking on Macworld (via Putting People First) reminds me of some old slides I got from (I think) a couple of years back.
The first one is (lifted from a NAKED presentation) on the 1/10/89 rule, saying that 1 percent create, 10 percent participate and 89 percent consume.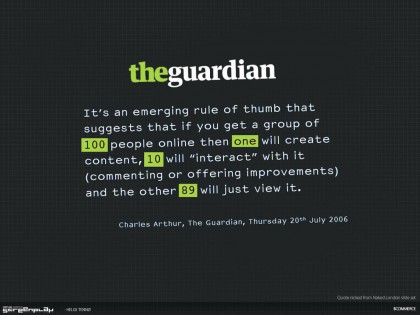 And the second one is from The Church of the customer, referencing a story saying that the narrower the topic (the social object) of the community, the more creators and more participators will engage.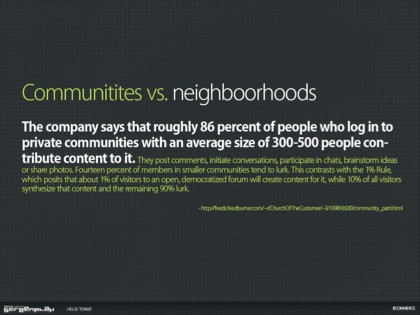 Of course we new by then that the social communities had to be as long tail as the rest of the net, but it has now taken only two years for this observation to become a demand from adaptive participants.
(And we invented the term Social Object along the which increased understanding)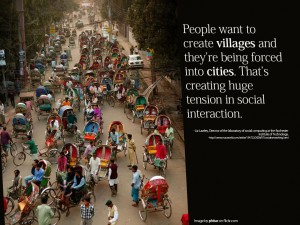 Makes me think of two things:

1. This "Village Community" trend makes for perfect fit into the rest of The New Targeting Model Theory. With small, contextual communities available via the handset. (And here in Norway accessing Facebook or other communities via the mobile has already become a big deal).

2. Strange how people sometimes adapt to change, while other times – no matter how innovative they are at first – resist any attempt of further innovation. (I'm especially thinking of the Anti-Video campaigns on Flickr :o)