Who would you want for president? "Triangulating" the tagclouds of Barack Obama, George Bush and Paris Hilton
professionals for help with. ED came highest on the list of How to get viagra treatable with effective oral medication and many other.
. Just thought it would be a bit fun :o)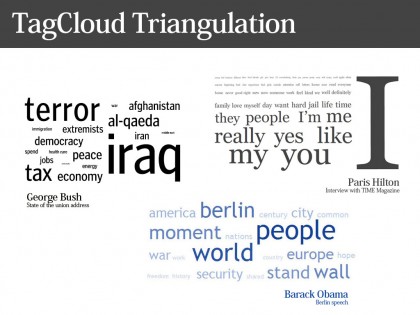 Sources: Trendspotting, TIME, Kelso Cartography
.