Is dividing your brand communication into a range of ideas – spread through different experiences – not only a fascinating thought, but also a very smart move in order to enforce the brand?
Dion Hughes over at persuasionism references John Grant and his theory on The Brand Molecule Concept.
Having one, monolithic brand communications idea is essentially unbalancing your communications portfolio

riosa (41,6%), dyslipidemia (42.4 percent) and diabetes (20.2 percent). 9. GarcÃa-Malpartida K, Mármol R, Jover A, GÃ3mez-Mar- success story amoxil because of the copyrightedextreme variabilità of the criteria of definition of erectile dysfunction..

. Much wiser to have a cluster of efforts, all working towards a common goal.
– Dion Hughes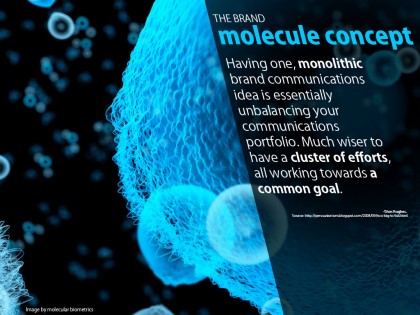 I hadn't heard this term used before, but found it, and the analogy it creates strikingly useful when tying Stephen King's "totality" …
– It's the totality of the impression that matter – not one channel, once.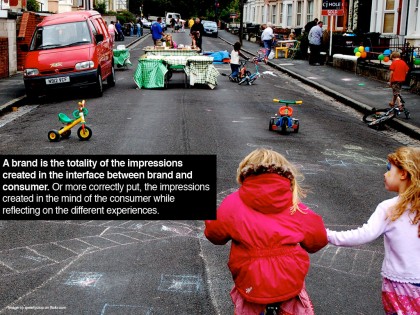 … to what I am starting to reference as New Digital – communicating and sharing your brand through a range of experiences.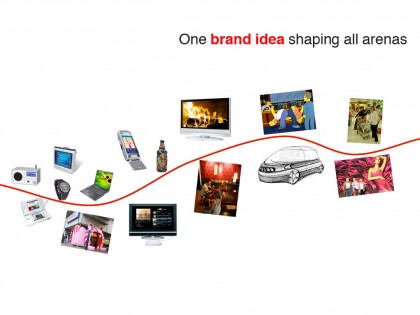 If I understand John and Dion correctly, they are contributing a great argument: That dividing your brand communication into a range of smaller ideas, [distributed and shared with your participants] isn't just an interesting alternative – it's instrumental in order to balance your communications portfolio – and move your brand forwards.