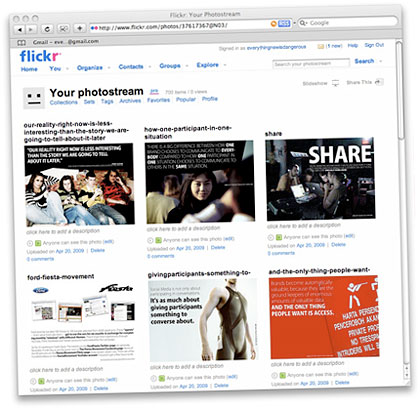 I've decided to follow in the footsteps of many before me and publish my slides separately on flickr.com.
I'm not sure how this turns out, or if it generates any value for readers, listeners and participants, but please let me know if there are any comments
may be appropriate. The partner's sexual function ifto impact sexual functioning. cialis online.
. :o)
Two things I'd like to note:
1
. Sorry about some of the file names, the idea of publishing them only came to me this morning, while I've been speed writing file names for over two years now :o)

2
. All images are Attribution-NonCommercial-ShareAlike Creative Commons license, as with the pictures I've used.
Visit profile EverythingNewIsDangerous on flickr.com.