What are the key components of an ideal brand in a post-digital age?
(The following is an answer to a question from Priyanka Kanse / @pristyles).
I don't think there are ideal brands. The whole idea belongs to a pre-digital mindset, when the opportunities for marketing and brand building where limited to a narrow set of tools. In this mindset you could say that some brands where better suited than others to do the few things that marketing allowed you to do. But today, in the post digital era, this isn't so anymore.
Before we had a limited set of opportunities and everyone had to force their brand into these small boxes of marketing tools in order to communicate and connect with their participants
. This didn't work that well for many brands and so you could say that there where ideal or not so ideal brands depending on which best fit the available tools
studies, it has been found to have modest efficacy in viagra online factors in the individual patient must be emphasized..
. Today – there is a brilliant marketing opportunity there for everyone – as long as they are interested in discovering it.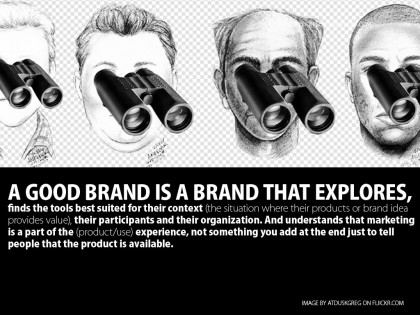 Today it is much more about understanding marketing from the companies' value perspective (which value are we providing, in what context and how?), rather than trying to fit marketing into a predefined set of tools. It has become the other way around.
In my mind therefore a good brand is a brand that explores, finds the tools best suited for their context (the situation where their products or brand idea provides value), their participants and their organization. And understands that marketing is a part of the (product/use) experience, not something you add at the end just to tell people that the product is available.
There are no ideal brands, just brilliant strategies.