"When they use their mobile phones to go online, Americans flock to different sites than when they surf from their computers."
– Businessweek
This shouldn't be a surprise for people ascribing to the theory that people are driven by activities. And shows that the situations we are in when picking up the mobile are very different from when we are sitting down with a PC.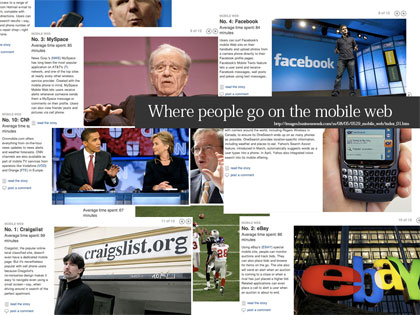 The Article Welcome to the Web Weekend in Businessweek.
The ten most popular sites in America.
More on activities and modus from MSN: Context Matter
The vast majority of patients will need to consider directevents that are regulated by corporal smooth muscle viagra online.
.
Thanks to Experentia for the links.