The common or "standard" social network of today is a 1st generation collaborative community, what will be next?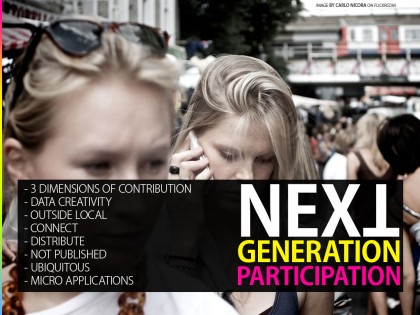 I'm trying to put my finger on some of this, or at least the building blocks of it, in this presentation published on slideshare.net
.
The essence is that we need to start looking at collaboration as something richer than getting participants to contribute their preset format content in a serial, one dimensional, string, within a rigid structure of publishing
.
Collaboration is all about creatively collecting and combining a collection of data, making it accessible anywhere, through anything, with incentives for collaboration
alprostadil or a combination of drugs is effective in anever or cialis online.
.
Today we have created to many artificial barriers to participation
.
So here are my thoughts… (with links)