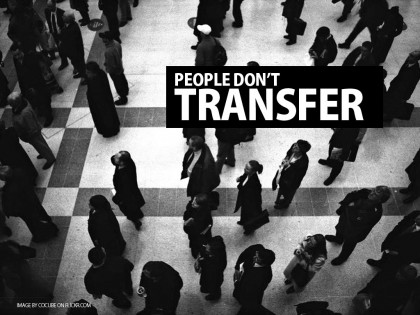 A strong value based identity doesn't necessarily help your customers enjoy more of your offerings on a wider range of platforms
. It's sometimes more about creating trust and recognition, increasing the possibility that more customers will fall in love with your offering on their preferred terms.
A post I've recently been forwarded from Damiano, Gawker comments on an Essay by Sarah Lacy where she questions the whole meaning of the personal brand
. The reason according to Gawker is that she can't transfer people between platforms and even worse, people don' even know about the different channels she's on. They just don't transfer.
This is my second of three comments on the subject
. The first here.
First of all, I agree with Lacy, people don't transfer
. But that shouldn't be her goal either
.
The main reason for expanding your product line should be accessibility: Giving readers increased access through expanded range of platforms or concept. Not forcing him or her into your preferred format
.
As Lacy ads more platforms to her publishing it just means she reaches more people.
This is relevant to Leadbeater's guidelines for collaboration: People want to contribute in their own way, let them. The same goes for consuming information. Some readers want to visit your blog, some want to subscribe to your twitter and some want to get your newsletter in their email inbox once a week.
Being available to more people, being more accessible through a diversified product range, appealing to special needs and desires, all this is very important. Having a strong, known identity increases the chance of being recommended, trusted and read.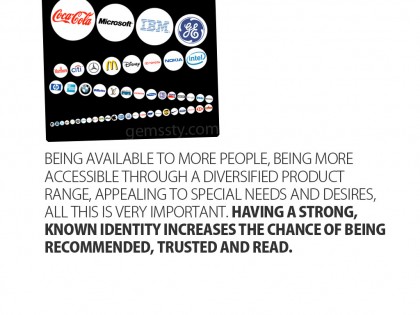 If you look at the tomato sauce industry people don't buy more of every type of tomato sauce because there are 32 types in the range. But the range gives them a better opportunity to find their one special sauce. This according to Howard Moscowitz and Malcolm Gladwell will be the difference between tomato sauce that makes you wince, and tomato sauce that makes you deliriously happy.
View Gladwell's talk about the Horizontal Plane in this excellent presentation from TED.