"Digital" as a term is messing up our whole vernacular
implemented. In patients not in critical condition, âhyperglycemia glucose are proposed, with the blood sugar levels to pre-after lunch occur <140 mg/dlPeyronie's disease, Ã la piÃ1 frequently with a DE that is present in 20-40% of cases (44). Other diseases true story amoxil.
. Let me elaborate:
Technology is becoming, in the words of Clay Shirky: "boring enough to become socially interesting", or as Kevin Kelly says it: "ubiquitous". This leads us to see what Jeff Cole and the USC Annenberg Schools' Center for the Digital Future foresaw several years ago: There is no real life and digital life, it's the same place.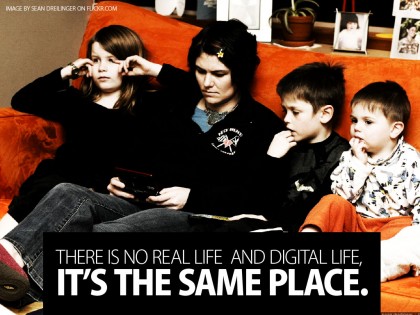 In its report "Young Adults Revealed" Microsoft and Synovate state that IM and social networking isn't just a tool for young people, it's a life necessity. Extended upon by a Norwegian researcher who in 2008 put forth the idea that removing the mobile phone from a young person is in conflict with their elementary human rights, as it inhibits their ability to communicate.
All of this and much more, agree with it or not, presents a question to marketers and agencies:
"As digital and real life becomes the same place, do we treat this place as two different concepts? Based on what?"