They say  memans ( fancy word for self-centered humans ) spent 5 000 000 years to invent wheels on their suitcases
. In that case, the automotive industry has spent the large part of the last 100 years figuring out how to ad depth to the car buy investing in more creativity in the paint job.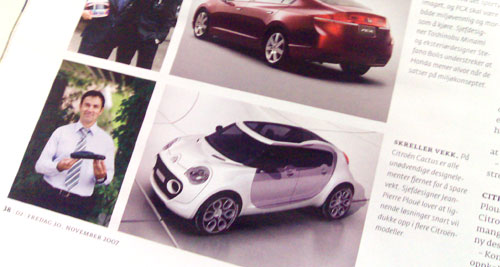 Not that I am a big knowledgebank on carpaint or anything, but it seems to me that all innovation and creativity considereing the color of cars have concentrated around the main color itself, trying to meet trends and using more high tech and high quality paint
.
Well, Renault just trumped it all with this delicate design (image above) painting the doors in a different shade og grey than the rest of the car
.
The result: the car immediately becomes more detailed, and more interesting. More sophisticated and more attractive. More special, and we tend to like special…
I realise this will be a very personal experience, but the point is that incredibly enough nobody thought about it before, even though the answer was right in front of them. Everybody just focused on what everybody else was focusing on (high tech and quality).
Reminds me of the quote by Paul Klee:
"For the understanding of a picture a chair is needed
Transdermal penile delivery of vasoactive drugs is• ED in patient with cardiovascular disease, should be viagra pills.
. Why a chair? To prevent the legs, as they tire, from interfering with the mind"