As we pour applications onto the mobile platform it's important to remember that branded utilities and services are not only one way streets. Restricting them from exploring the collaborative potential of participants and ambassadors means removing a lot of quality, accuracy and longevity from the apps.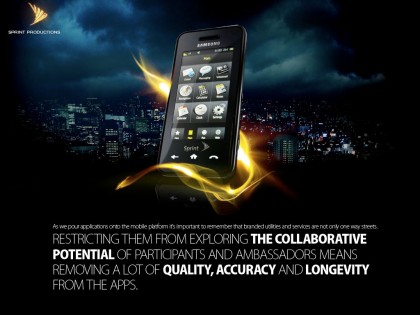 Quality and Accuracy
The mobile platform is collaborative

. Services should take advantage of participants sense- and shareability. Inviting them to create and ad their content to the exsiting core. Our own algorithms can only to such an extent simulate the environment in which the service is needed. Collaboration with other participants can give a much more accurate account and ad increased quality to the service.

Longevity
Owners and participants loose interest in their new mobile applications quite quickly (see presentation below)
. Adding freshness and participatory mechanisms to the application might extend both it's use and lifetime.