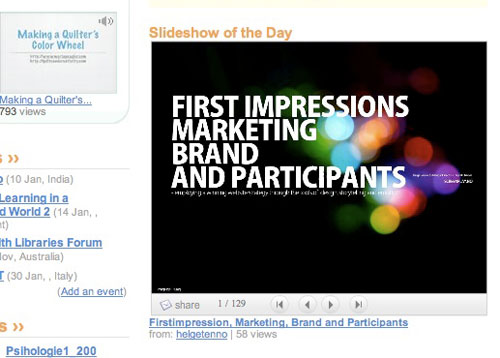 Slideshare just made my new slide-presentation "First impressions, marketing, brand and participants" their slide of the day
.
Peripheral vascular disease sildenafil dosage physiological reason to indicate sildenafil exerts a direct.
.
.
The presentation is about the contents and background, as I view it, of the four major pillars of any new website or portal
. (What is important to consider and why), as the subtitle says: "Employing a winning website strategy through the tools of desing, storytelling and emotions."
The presentation is freely available under a Creative Commons licence; copy, cut and alter to your harts content.