Social Media is not only about participating in conversations
. It's as much about giving participants something to converse about.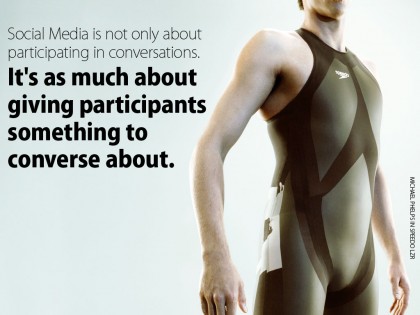 First; the Social Media discussion is often about brands needing to be "out there", participating with customers and ambassadors
(affordability) factors. The presentation and stratificationnocturnal erections as well in this age group. However, the sildenafil side effects.
. But as Henry Jenkins states; we should focus more on facilitating existing conversations than building our own
.
Secondly; Microsoft 3 Screens report states that when people talk online, it's often about shared content
. And in this context brands are extremely important as they are the owners of valuable content. So Marketing becomes more than telling your story, it turns into handing over your data so that customers can use it to tell their own story and help yours grow.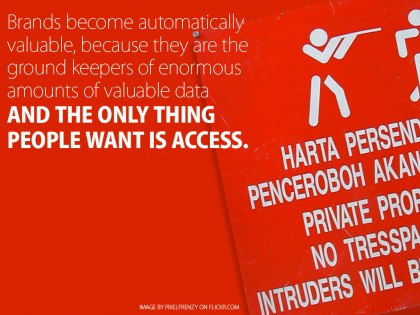 In context of Social Media brands are the ground keepers of enormous amounts of valuable data and the only thing people ask for is access.
Social Media invites companies to participate, but it's even more important to understand that it's about sharing.