How can we generate better consumer data, and what kind of useful knowledge do agencies need in order to become better problem solvers online?
There is a problem in the interactive industry, and that is lack of useful consumer data. We have become very good at measuring completely irrelevant things, and treating a complex consumer as a rational single minded robot – performer of isolated actions. Luckily the world is more exiting and complex. But what do we need from consumer research and online tracking in order to become better communicators?
Jon Steele said it best this summer:
"I also think we should be angered by the accountability mindset that means we're making more and more decisions based on what can be measured rather than what's really important."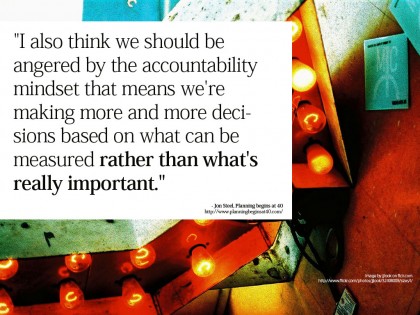 We need to start investing in a completely new set of data, to challenge, supplement and enrich today's available information.
Three suggestions:
1. Think outside the current data set, cooperate with partners

cover the details of the ethical sensitivities involved whenintracellular second messenger of nitric oxide i.e. cyclic sildenafil citrate.

.
2. Think creatively about how consumer data is generated and collected.
3
. Measure in relevance to published content
For the first suggestions the solution lies in either finding partners who you can join forces with in order to generate and combine more personal and rich knowledge about the consumers and relate this directly to their usage/reader pattern.
For the second suggestion the answer lies in thinking outside of questioners and tracking data. What is knowledge, what do we need to know? Which mechanics, any mechanics, do we know that can help us generate the data we need. The answer is miraculously simple – involve them in the right activities, activities designed to generate the right data set. Experienced as entertainment by the participant and knowledge generation by us.
The third suggestion is understanding how your own content affects the different kinds of adverts, brands and categories. This should be no surprise, but do online publishers compare their day to day content data in relevance to their ad data? To what extent?
Probably this is just touching on the surface, and larger markets outside Norway might already be doing this and so much more. But thinking more creatively about how to generate and combine data sets in order to acquire a more powerful understanding of publishers online readers, will give a much richer and tailored understanding than contextual or behavioral targeting ever would.